BLACKROLL® BALL SLSA EDITION
Regular price

Sale price

$24.90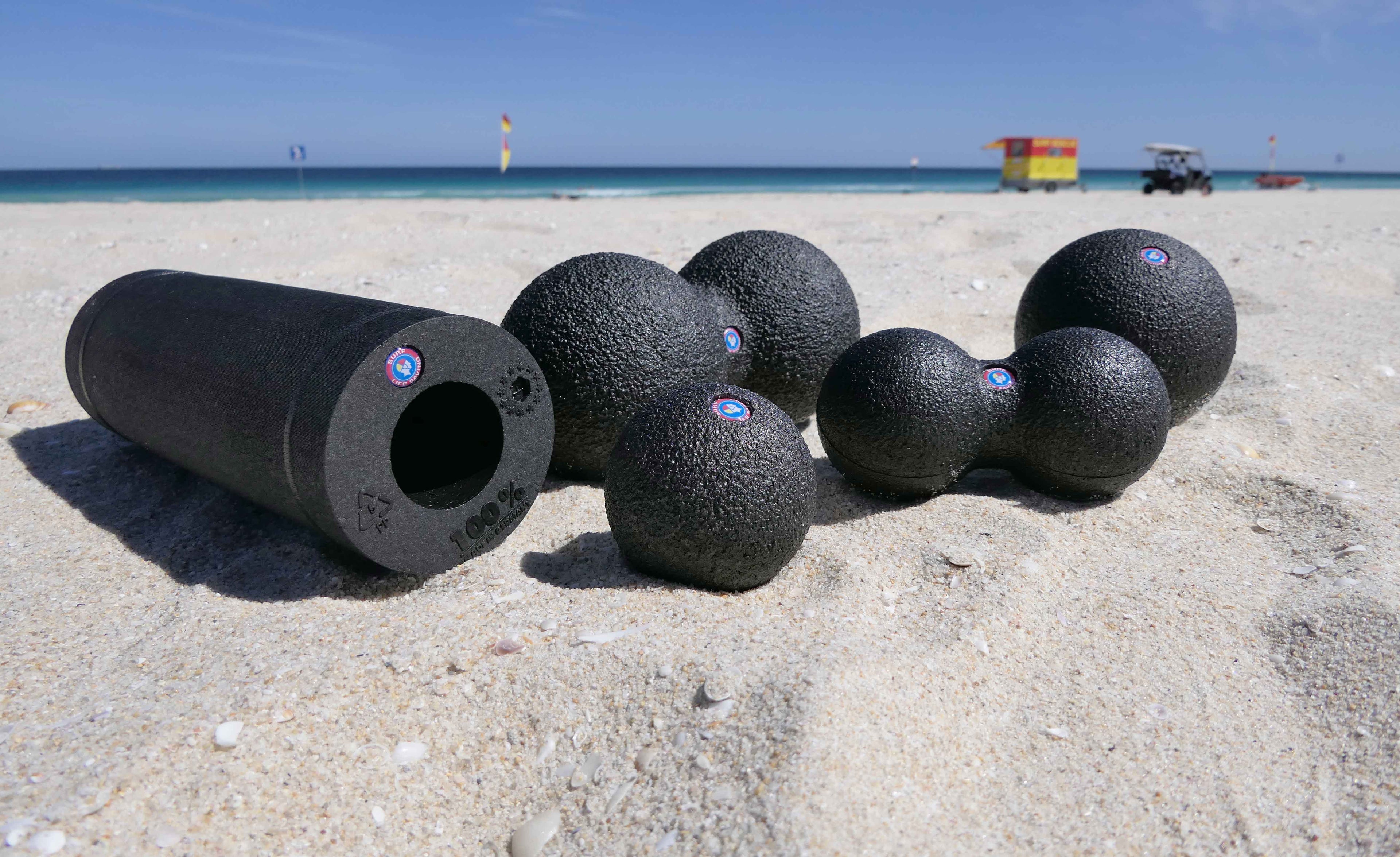 THE OFFICIAL LICENSED SLSA BLACKROLL® BALL
SURF LIFE SAVING AUSTRALIA (SLSA) official licensed product.
Support SLSA and your own health by investing in one of these little lifesavers.
The BLACKROLL® BALL helps with point-by-point self-massage of all parts of the body

Ideal for addressing individual points in the hip, back and shoulder areas.

Can be used on the table, on the floor, or against the wall

Ideal for point-by-point self-massage
The BLACKROLL® BALL is the perfect complement for the BLACKROLL® foam roller. It's just what you need for point-by-point self-massage of different areas of the body. 
DIFFERENT SIZES FOR DIFFERENT APPLICATIONS 
The BLACKROLL® BALL is available in two different sizes – 8 cm and 12 cm. You can massage very targeted with the 8 cm ball and larger areas with the 12 cm ball, hence individual muscles or entire areas of the body can be targeted with the perfect intensity.
The BLACKROLL® BALL is a massage ball for trigger point treatment, mobility and self-massage in all areas especially, chest, back, shoulders and glutes.

Why use the BLACKROLL® BALL?
Due to the hard density a deep tissue massage can be achieved. It is fantastic for isolating areas in the body that may be experiencing problems. Use of the ball may prevent injuries as well as relieve muscle soreness.

Benefits of BLACKROLL® BALL
The BLACKROLL® BALL can:
Massage your arms, neck, feet and other hard to reach body areas
Helps with back pain, hip pain, neck pain, foot pain, trigger point therapy, sore muscles and muscle tension relief.