BLACKROLL® RECOVERY BLANKET
Regular price

$0.00

Sale price

$279.90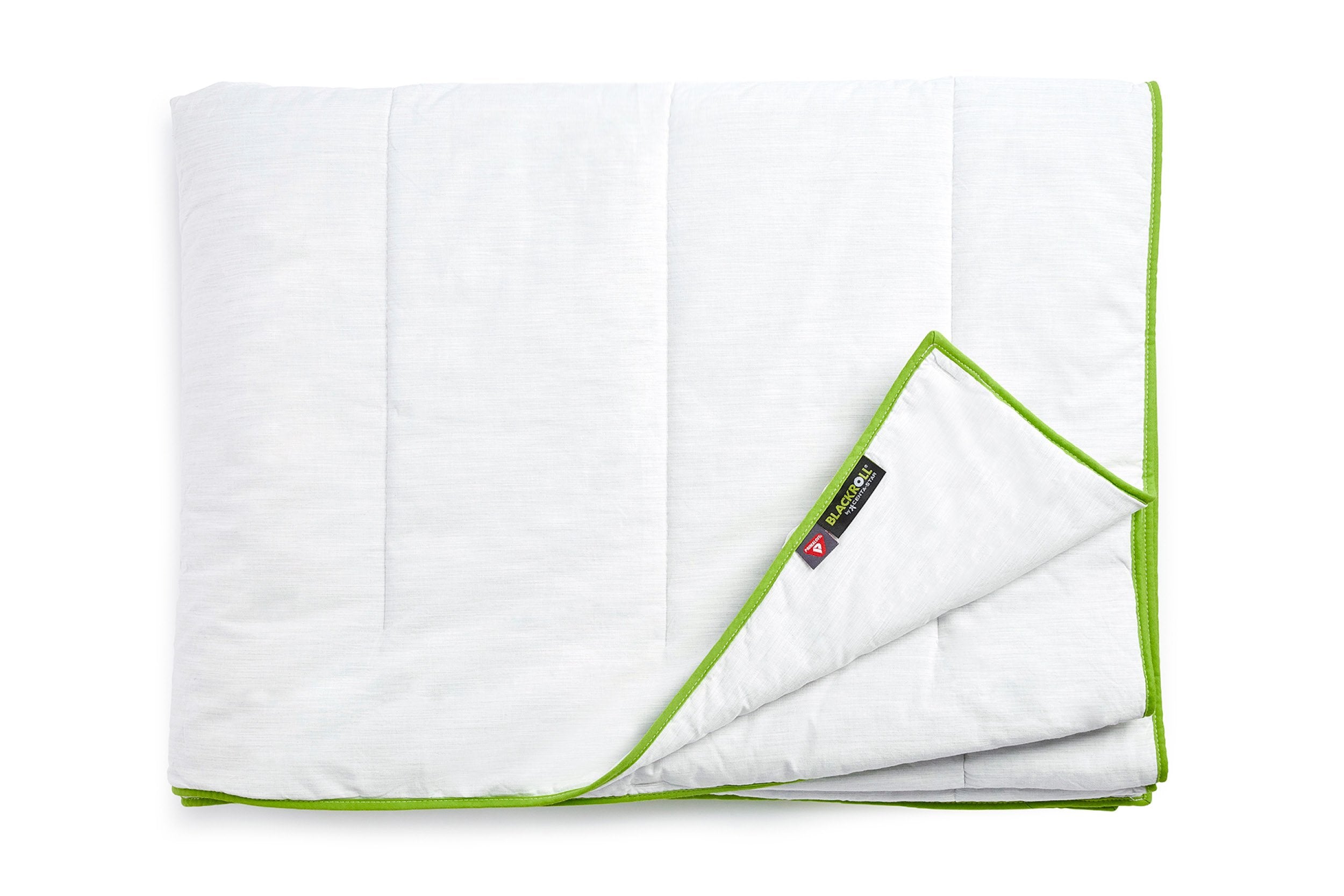 BLACKROLL® RECOVERY BLANKET - For the most comfortable sleep
THE BLANKET WITH

PrimaLoft®

 TECHNOLOGY
The soft cotton cover and the innovative PrimaLoft® filling ensure a high level of comfort during your sleep every night. The BLANKET is made in Germany to OEKO TEX® STANDARD 100 and it can be washed at up to 60°C and tumble dried.
Thanks to the included travel bag, you can compact it to a small size to take it with you when travelling, or to store it without taking much space.

Everything you need to know about the RECOVERY BLANKET



Healthy sleeping climate all year round.  
Our PrimaLoft® duvet or blanket is breathable and ensures a pleasant sleeping climate all year round. The fine fibres are breathable, moisture-wicking and form countless air chambers. The effect: you will be dry and warm.
At home & on the road. 
Stow the blanket quickly and easily in the travel bag provided (pack size 37 x 22cm). Thanks to its innovative construction, it is easily compressible. In addition to our RECOVERY PILLOW, it rounds off your healthy sleep routine - even when travelling.
Vegan.
A 4-season blanket for everyone. The RECOVERY BLANKET is 100% vegan and suitable for all animal lovers and allergy sufferers.
More comfortable
You can use the blanket without an additional cover. The outer material consists of cuddly cotton and gives you a pleasant feeling on your skin. The blanket adapts perfectly to your body shape due to the longitudinal stitching. 
Easy to clean
The quilt is machine-washable at up to 60°C and can be tumble dried. 
Do not spin-dry the quilt too much when washing it and tumble dry at low temperature. This way the cotton cover will stay softer, for longer. 
Suitable for allergy sufferers & hypoallergenic.
The quilt is hypoallergenic and suitable for allergy sufferers because it can be washed at 60°C.
PrimaLoft® - Technology
What does that mean?
For our RECOVERY BLANKET, we use a PrimaLoft® Gold-Insulation filling. 
Until now you probably know fillings made of goose down. These have always been used in bedding. Down duvets have many advantages in terms of warmth, weight and compressibility. However, they also have a big disadvantage: when moisture comes into play, the blankets lose heat insulation and bulkiness.
This is why the US Army commissioned PrimaLoft® to develop a synthetic fibre in the 1980s. Their wish: A blanket with the advantages of down, which at the same time compensates for its downfalls.
Since then PrimaLoft® has been used for outdoor clothing, sleeping bags or gloves. 
The benefits of PrimaLoft® are: 
High breathability

Very good moisture regulation

Durable bulkiness

Extreme compressibility
Together with various models from our development partner Centa-Star, PrimaLoft® is used exclusively in Europe in the BLACKROLL® RECOVERY BLANKET. 
What do you need the buttons on the blanket for?
Stow your PrimaLoft® blanket quickly and easily in the supplied travel bag. Attach the buttons to the blanket and the bag and roll them up. Your advantage: the bag won't slip away and packing is quick and easy. 
A total of 15 buttons are included in the package. You can use these to easily stow your travel blanket and to connect two blankets together, so you and your partner can lie under one large blanket.
Wondering what the difference is between the RECOVERY blanket and the ULTRALITE blanket, and when to use them?
The RECOVERY BLANKET has been designed to create a more versatile and more comfy blanket in replacement of the one we use every night at home or while travelling. It can be used most of the year as it regulates temperature pretty well. It is much easier to care for than most sleeping bags, a lot lighter than most normal blankets and you also do not need an additional cover for it
The ULTRALITE BLANKET is designed to enhance recovery with the INFRARED technology implemented. This blanket is best used if you want to get the best possible recovery out of the few precious hours of sleep you are getting during the night. Perfect for Athletes or Professionals who often change their sleeping environment, but need to perform every day. In the winter months the ULTRALITE BLANKET on its own can get a bit cold, but you can easily combine it with any other blanket to stay warm. The INFRARED technology will still work even if you put a second blanket on top of the ULTRALITE.
The ULTRALITE with the RECOVERY blanket on top is the ultimate winter combination. See the chart below for more information.