BLACKROLL® COMPRESSION BOOTS
Regular price

$889.90

Sale price

$889.90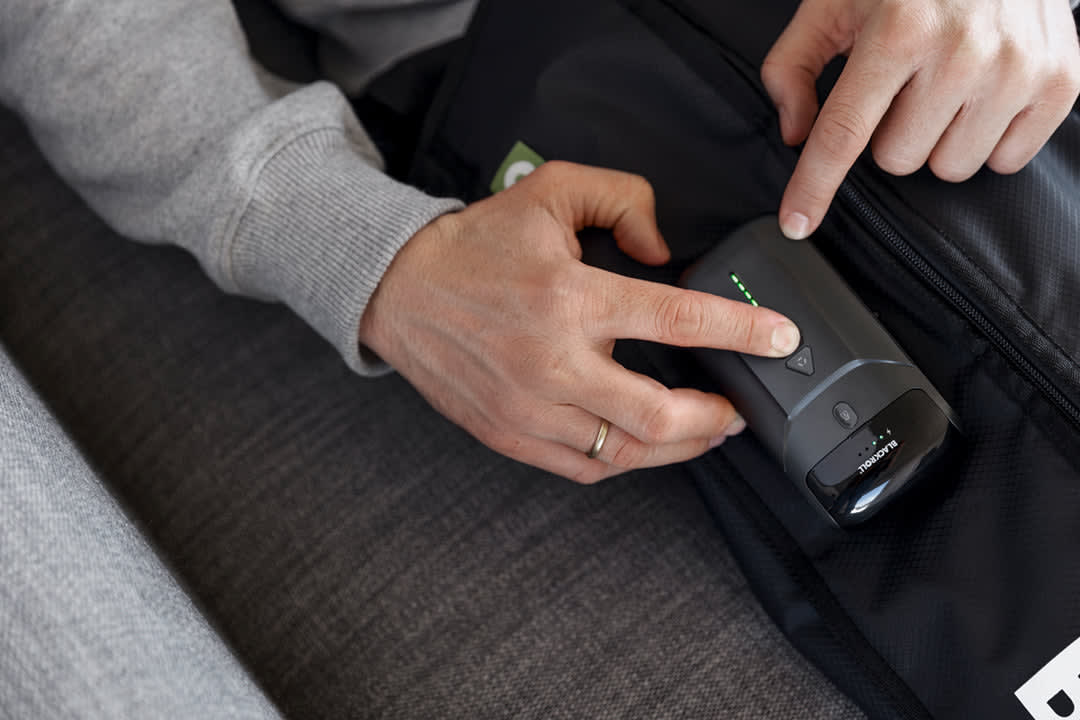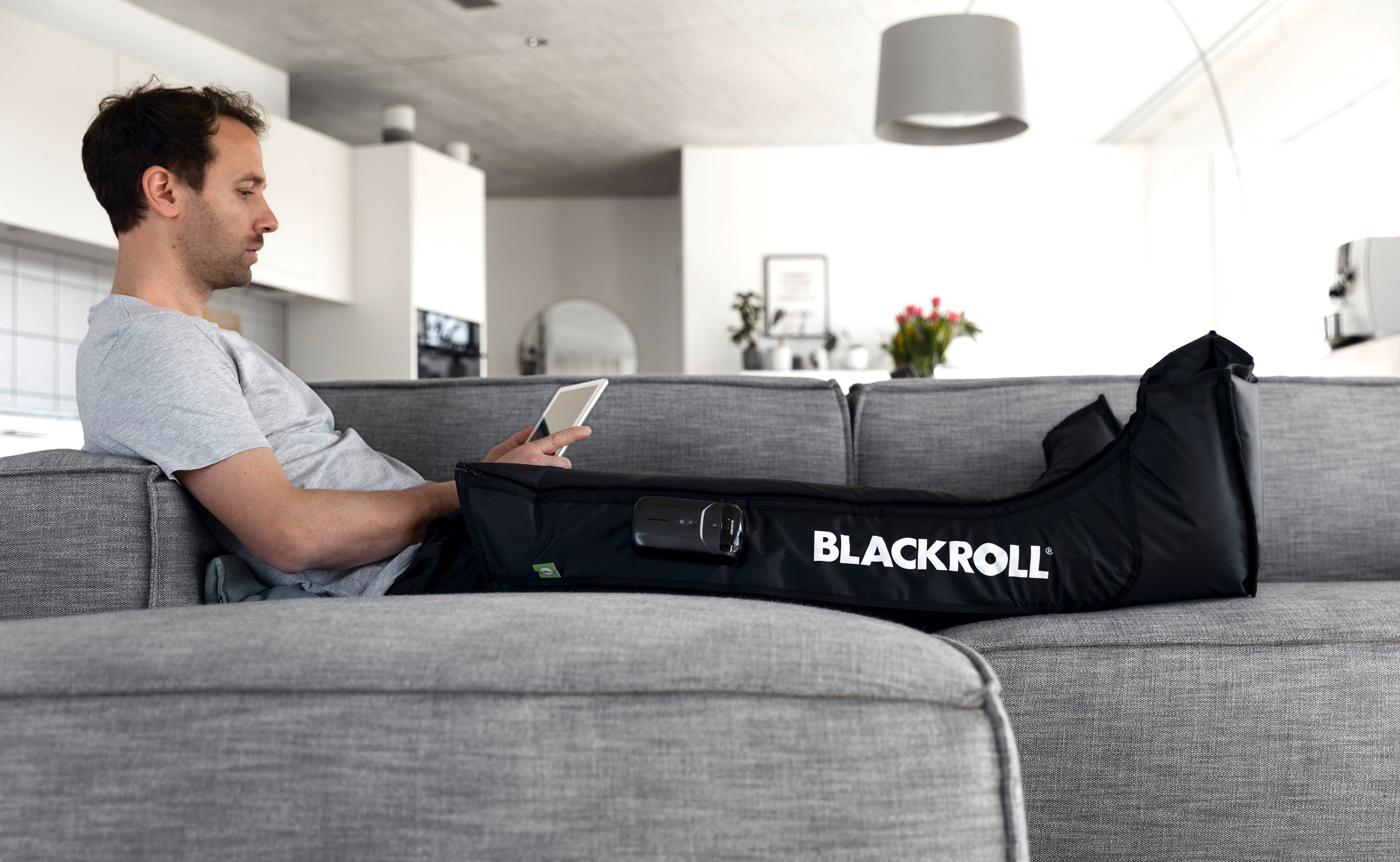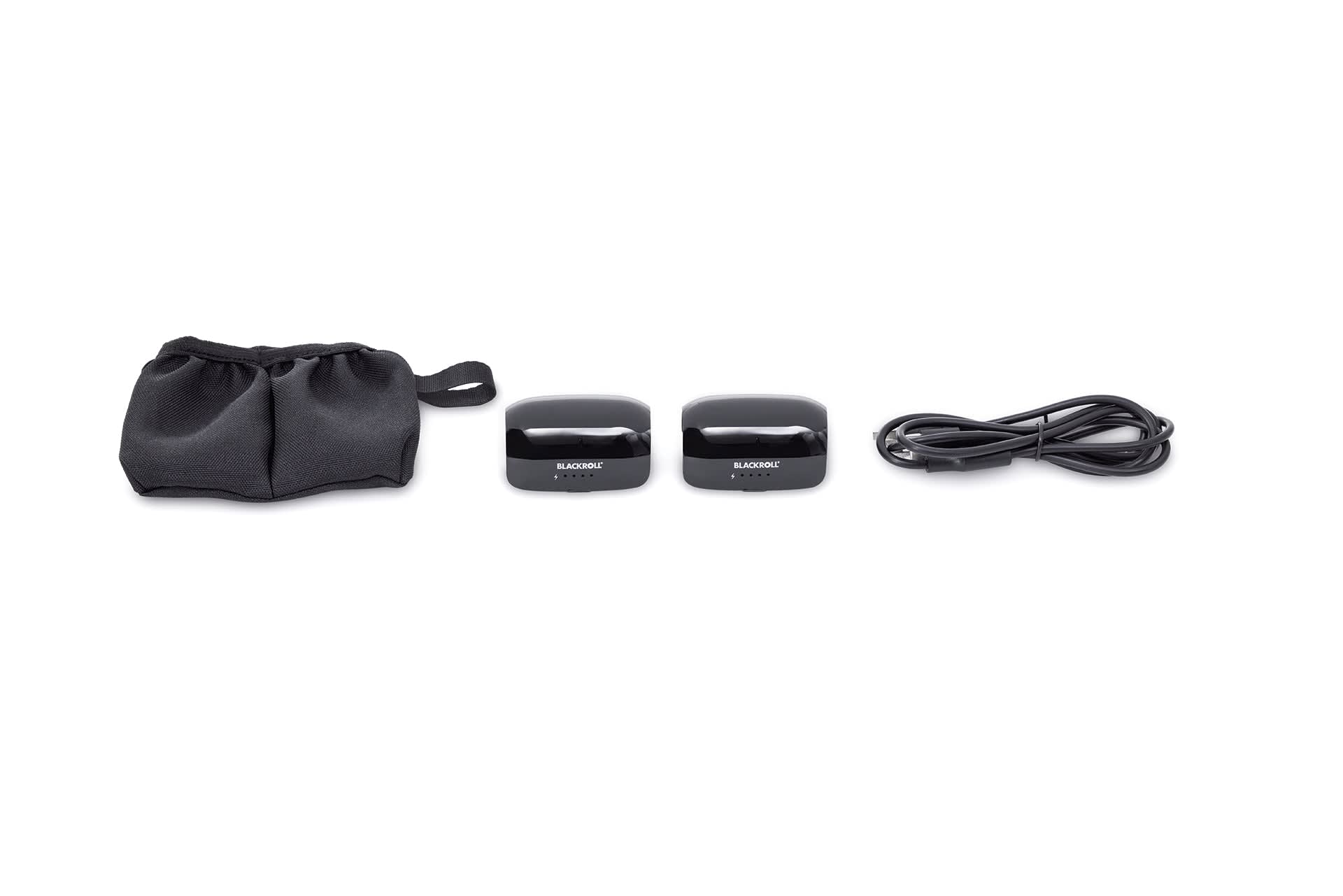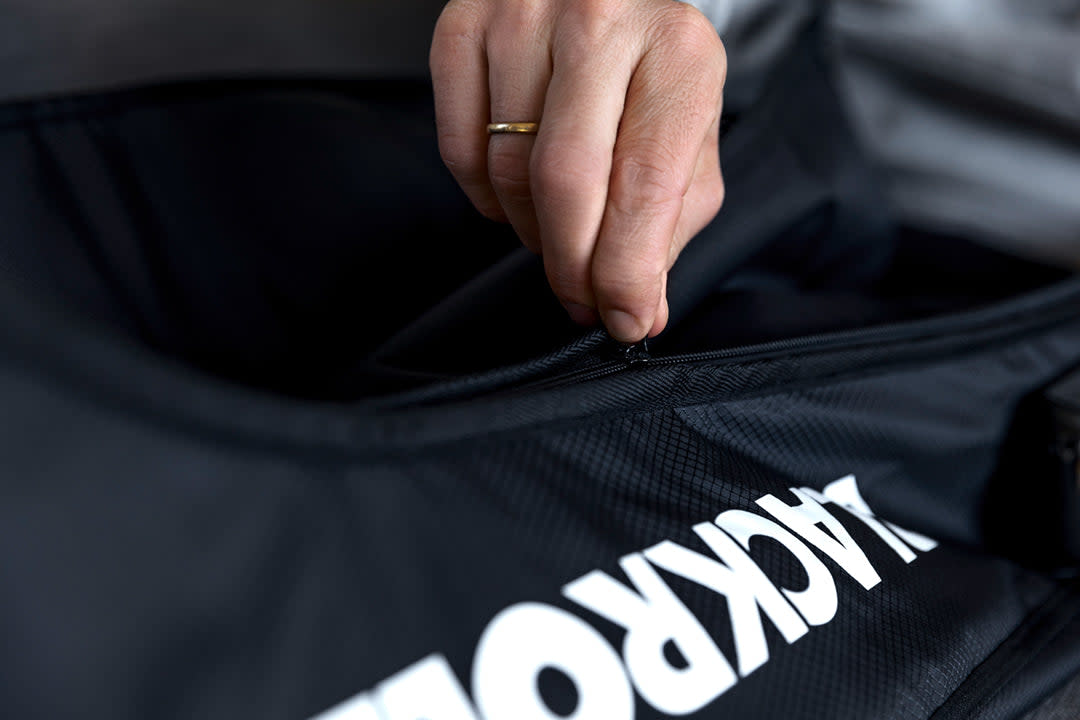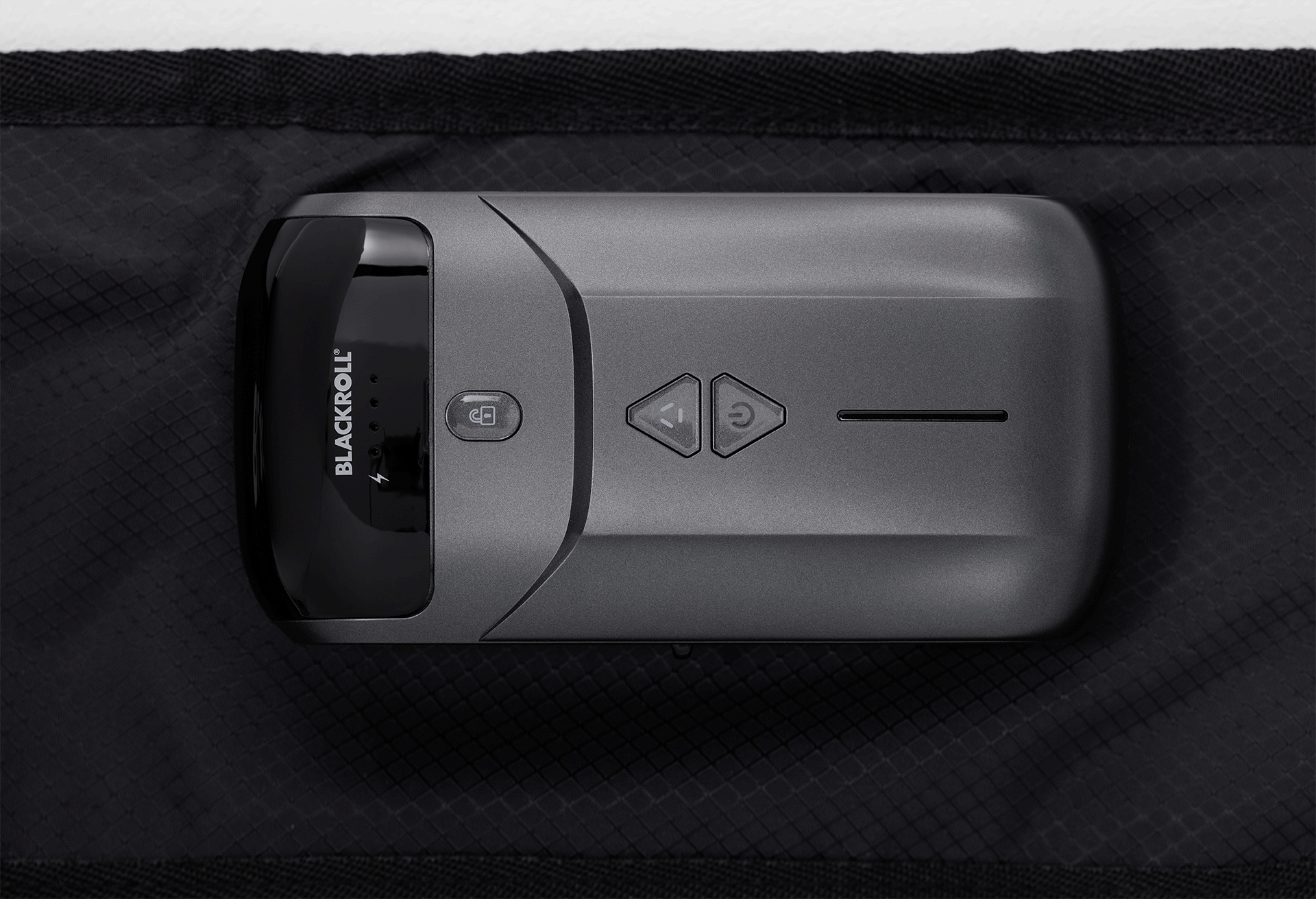 NOW SHIPING! We are excited to be launching the new compact BLACKROLL® COMPRESSION BOOTS in Australia.
BLACKROLL® make compression boots more available to the user!
We make this proven technology more compact & portable and also more affordable, without compromising on application performance, quality and effect!
Advanced Sports Recovery and Well-being with IPC Compression Technology
With the BLACKROLL® COMPRESSION BOOTS, we bridge the gap between elite-level functionality for effective recovery and a compact, lightweight design. This enables sports teams and athletes to take these units wherever they go at an affordable budget.
Key Features:
5 air chambers with 360° overlap for a seamless massage
5 pressure levels (20 - 120 mmHg) with instant pressure relief
3 massage modes for personalized recovery sessions
Promotes blood circulation and increases lymph flow to reduce muscle soreness and pain
Fast initial inflation (270 sec) and compression cycles (60 sec)
Compact design with integrated tubes and compressor (Only 2.7 kg including batteries and bag)
Rechargeable 1,000mAh Li-Ion battery per boot with 1-hour battery life
Includes USB-C charging cable; spare batteries available separately
High-quality and durable material that is easy to clean
Space-saving design includes a recycled PET storage bag
Available in three sizes: S, M, L
1 year comprehensive warranty
100% Satisfaction Guarantee 
We take away as much as possible to reduce size and weight, but of course we keep the features that ensure the effect, practicality and durabiliy.
Our Compression Boots are not exclusive to athletes though. Anyone looking to improve their health and well-being can benefit from our BOOTS, powered by Intermittent Pneumatic Compression (IPC) technology. Scientifically proven and designed to provide effective relief, they can assist with the following:
Decrease Risk of Vein Thrombosis - Prevention is better than treatment.

Improve Fluid Circulation - Enhance circulation of lymph, blood, and other fluids throughout your body, aiding in overall well-being.

Reduce Limb Edema - Say goodbye to uncomfortable swelling in your limbs.

Release Tensions and Sore Spots through massage - Experience relaxation and improved muscle recovery

Reduce fluid settlements around joints and relieve the discomfort of painful, heavy legs.
Detailed Product Description:
Experience the next level of sports recovery with our cutting-edge BLACKROLL® Compression Boots. These boots feature 5 air chambers with 360° overlap, delivering a seamless and comprehensive massage experience. With 5 pressure levels ranging from 20 to 120 mmHg, you can customize the intensity and instantly relieve pressure with the touch of a button. The pressure range of our compact BOOTS is in a similar range than other state of the art Compression Boots used at elite sports level. We have not compromised on function and effect.
Choose from 3 massage modes to personalize your recovery session and enjoy the benefits of improved blood circulation and increased lymph flow. This promotes the reduction of muscle soreness and pain, aiding in your overall recovery process.
Our Compression Boots boast a fast initial inflation time of just 270 seconds, ensuring you can begin your recovery routine promptly. The compression cycles are also swift, lasting only 60 seconds for efficient and effective recovery.
Designed with a compact form factor, the tubes and integrated compressor are housed within the boots, making them easy to handle, transport and use anywhere. The rechargeable 1,000mAh Li-Ion battery per boot provides up to 1 hour of usage and can be conveniently charged using the included USB-C cable. The batteries are fast charging and are ready for another round within only 1.5h of charging time. Spare batteries are also available separately.
Crafted from high-quality and durable materials, our Compression Boots are built to withstand rigorous use. They are also easy to clean, ensuring hassle-free maintenance and long-lasting performance.
Included with the boots is a space-saving storage bag made from recycled PET, allowing you to keep your boots organised and protected.
Product Size and Weight:
Size S: 840*330*120mm (1 boot incl. battery: 1160g)  

Size M: 940*380*140mm (1 boot incl battery: 1370g)  
Size L: 1020*380*150mm (1 boot incl battery: 1370g)
Both boots together including batteries and bag weigh only 2.8 kg (Size M).
Bag Size: ca 40 x 30 x 20 cm
Find your perfect size!
It is important to note that Size M will work well for most adults and if you would like to use the BOOTS on different people (sports teams, clinics etc.) then size M is the most recommended choice.
However if you want to personalise and fit the boots perfectly, then we also offer S for smaller adults and teenagers and L for taller people. The sizes mainly differ in boot length and ideally you can cover the entire length of your legs. If slightly too short or too long this is no problem and the boots will still work for you, it might just be not as comfortable as when you use a perfectly fitted boot!
For the optimal fit of the COMPRESSION BOOTS, we recommend that you measure your inner leg length. Stand upright against a wall and clamp an object (e.g. a book) between your legs. It is best to do the test with tight-fitting clothing so that the object sits exactly in your crotch. Now measure the length from the floor to the top of the object and then select the appropriate size based on your inside leg length.
Inside leg length: <81cm: Size S

Inside leg length 81-88cm: size M

Inside leg length >88cm: Size L
Scope of Delivery:
2x COMPRESSION BOOTS  

 1x storage bag made of recycled PET  

2x batteries in a battery storage bag  

 1x USB-C double connector charging cable  

 1x manual