BLACKROLL® HOME WORKOUT SET
Regular price

$249.90

Sale price

$249.90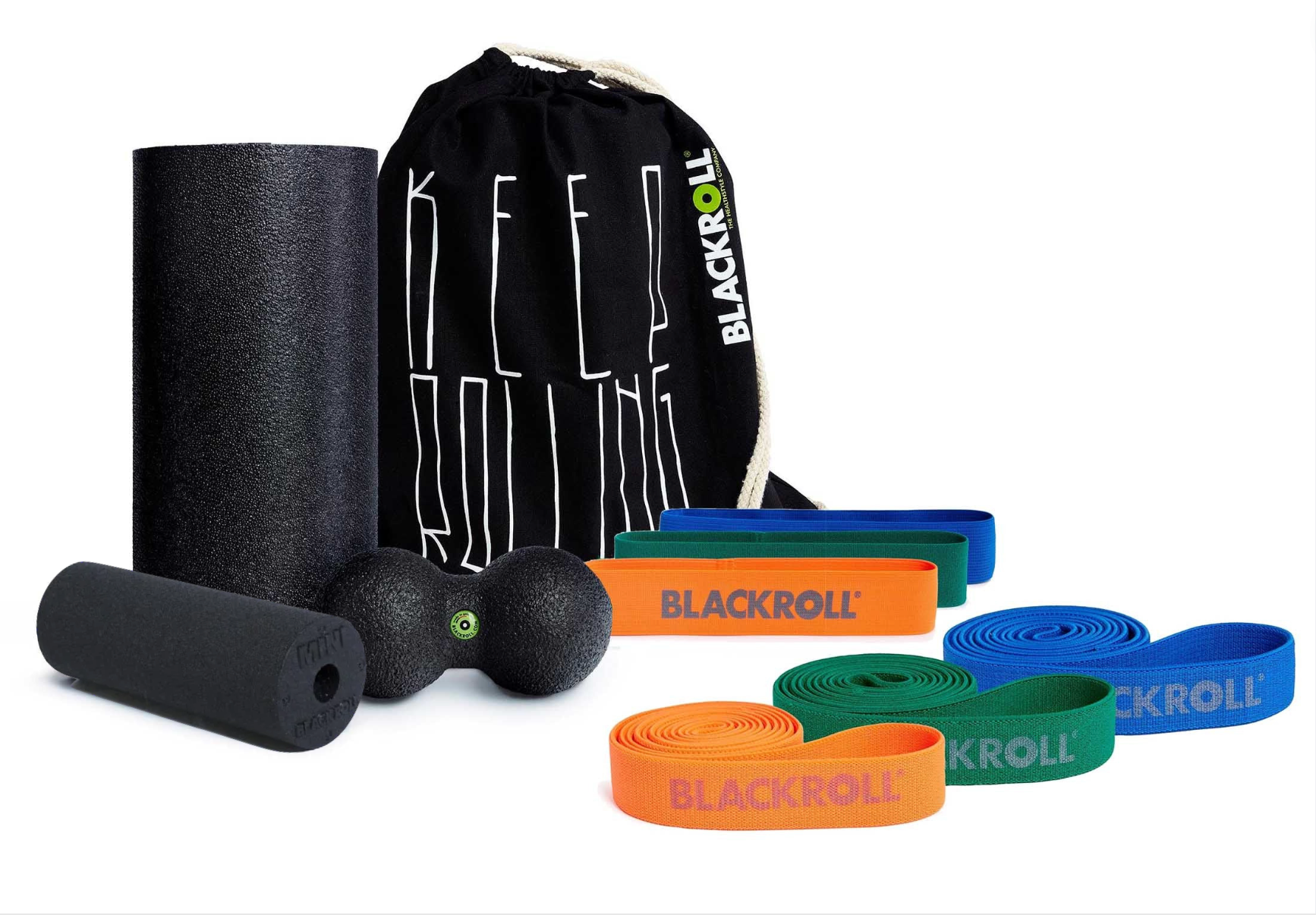 BLACKROLL® HOME WORKOUT SET

Would you like to stay fit at home?
The BLACKROLL

® HOME WORKOUT SET offers the perfect tool selection for a balanced exercise and workout routine. 
With these tools you can bring the gym or movement studio into the comfort of your home. Start your home workout now!
STANDARD FOAM ROLLER (30cm)
MINI FLOW FOAM ROLLER (15cm)
DOUBALL 08 (08cm diameter)
LOOP BAND SET (3x small resistance bands, 32cm)
SUPER BAND SET (3x resistance bands, 104cm)
CARRY BAG (for all above training tools)
Especially in times when your usual 

fitness, sports or training activities are unavailable or restricted it is even more important to stay 

active, train, regenerate and take care of your body.
The solution is FITNESS AT HOME! 
Working out from home is easy and inexpensive and with the HOME WORKOUT SET you can perform a large variety of mobilisation, recovery, activation, strength, stability and even cardio exercises. All for the good of your immune system!
BLACKROLL® 

FASCIA TOOLS FOR TRAINING, MASSAGE AND RECOVERY
The set includes BLACKROLL
®
s'  most popular fascia training tools.
The trusted BLACKROLL

®

 STANDARD is not only ideal for full body self-massage and recovery exercises, it can also be used for functional training and stability training applications. With this tool you can stay active even in your living room. This versatile foam roller is ideal to improve mobility and movement as well as treating tight muscles / tissue and related common pain symptoms.
The practical MINI FLOW is ideal for massaging your feet including the plantar fascia and also your arms. Depending on the rolling direction, the MINI FLOW can either activate or regenerate and recover your fascia and muscles. This tiny and clever tool can be used in your home on a wall, table or of course on the floor.
The DUOBALL 08 is ideal for targeted massage of parallel aligned muscle chains. Due to the narrow bridge in between the two connected balls this tool is especially effective for massaging your back, shoulders and neck, as it does not apply pressure to the bony structures of the spine during the rollout in these sensible areas. Effectively release tensions and hot spots (also called trigger points) by gently applying pressure to your muscles and tissue.
All BLACKROLL

®

 fascia training tools are made of 100% recyclable material, are made in Germany and offer a huge variety and applications for training and self care at home.
The products are practical, very versatile, long lasting, don't use much space and are very light weight. They offer a compact gym or studio solution for your home without breaking the bank and the need of too many other tools.
LOOP BANDS - FABRIC FITNESS RESISTANCE BANDS

The BLACKROLL

®

 LOOP BAND SET completes your workout set and it is a real innovation for the fitness and resistance band market. It is especially designed to train and activate smaller muscle chains with the purpose of injury prevention due to improved strength, stability, and proprioception. At the same time you are able to target and train muscles and tissues that usually would not be activated regularly during your favourite sports or workout sessions. The fitness bands are only 32cm long which makes them very portable and they can be used for a vast array of exercises and even stretches. 
The LOOP BAND SET includes 3 bands - orange (light resistance), green (medium resistance) and blue (strong resistance) and caters for different workout types and intensities.
The fabric makes our bands very comfortable, long lasting and hygienic. The bands do not roll up, pull hair or pinch your skin. They are washable at 60°C and the latex free interwoven natural rubber does not create a worry for people with allergies. The huge variety of LOOP BAND exercises don't usually use much space, therefore the bands are a great and essential addition to your home gym. 
BLACKROLL® SUPER BANDS FOR YOUR TRAINING AT HOME 
The BLACKROLL® fabric resistance SUPER BANDS are an enrichment for functional and resistance training at the gym and at home.
The tear-resistant, elastic and extremely durable fitness bands were developed for all resistance training applications. The washable, skin friendly material
 feels very soft and comfortable and prevents the BANDS from slipping or rolling.
With specific band assisted or resistance training of core, back and shoulders your general strength, posture, mobility and joint stability can be improved. The SUPER BAND SET
includes 3 bands - orange (light resistance), green (medium resistance) and blue (strong resistance) and caters for different workout types and intensities. 
You can randomly combine the three different
 BANDS for a large resistance variety.
START YOUR HOME WORKOUT

With the HOME WORKOUT SET you have the perfect product selection on hand to start an intense or relaxed holistic, functional and effective training at home. If you need inspiration for exercises, have a look at the free BLACKROLL
® APP and also our website and social media channels which currently all evolve around our 
STAY FIT & HEALTY AT HOME
 feature.
And of course, feel free to share your ideas with us and the world on your channels by adding the 

#blackrollathome tag…