BLACKROLL® SMART STANDING DESK MAT
Regular price

Sale price

$229.90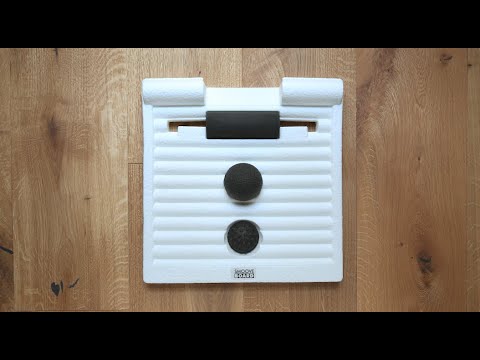 BLACKROLL® SMART STANDING DESK MAT
THE REVOLUTION FOR YOUR SIT / STANDING DESK
With this unique floor pad solution you will:
Feel energised

Be healthier

Boost your cardiovascular system

Relieve your spine
Burn more calories during the day 
BENEFITS
STRETCH & MASSAGE FEET - GIVES YOUR FEET  A VARIED TERRAIN AND FEATURES 
Roller massage and bars for active standing allows you to bend and stretch your feet on this ergonomic standing board and encourage subconscious movement and stretching. 
IMPROVE HEALTH & PRODUCTIVITY - ENCOURAGE GOOD POSTURE AND AN ALIGNED SPINE
It promotes healthier movement and relieves the pressure from standing all day so you can stand longer without fatigue or aching feet & legs.
ACTIVATE MUSCLES & ENERGY - STRENGTHENS THE TINY MUSCLES IN YOUR FEET
The cushioned terrain keeps you moving, makes you more energised, helps burn more calories and reduces feelings of anxiety and depression. 
THE PROBLEM 
Prolonged sitting has been called "the new smoking". The longer you sit the worse your posture gets. This can cause back pain, muscle tension, headache and lowers your energy and productivity. 
THE SOLUTION
A healthy combination of sitting and active standing during your workday. The SMART STANDING DESK MAT is particularly designed to stand more comfortably while stimulating your body to move at your desk. Bonus: it also comes with a pleasant massage roller and ball for your feet! The board improves your posture by strengthening your muscles. You'll be amazed how good you feel after an active day at work!
THE ERGONOMIC SURFACE
Is structured to stimulate your feet.
Is soft to relieve pressure on body and joints.
Encourages micro-movements.
Can be used barefoot, with socks or shoes. 
THE RIDGES
The smaller ridges activate your toes.
The larger ridges helps with stretching your calves.
The slot allows to play with your big toe and strengthen your sole.
Together, they allow for a variety of standing positions.
INTEGRATED SPECIAL TOOLS BLACKROLL® MINI ROLL + BALL + TWISTER
The tools are perfect for a foot massage and deep stimulation of targeted points.
They keep your plantar fascia supple and healthy.
Encourage active standing.
THE UNIQUE MATERIAL 
Is comfortable, light, pressure-relieving and highly elastic. 
More for prolonged standing.
Reduces fatigue in your legs and feet.
Is available in different colours. 
3 MAIN MODES
1. COMFORT
2. ACTIVATION
3. PREVENTION
Encourage subconscious movement and stretching while you are doing your desk work.