BLACKROLL® SURF TRAVEL SET
Regular price

$139.90

Sale price

$139.90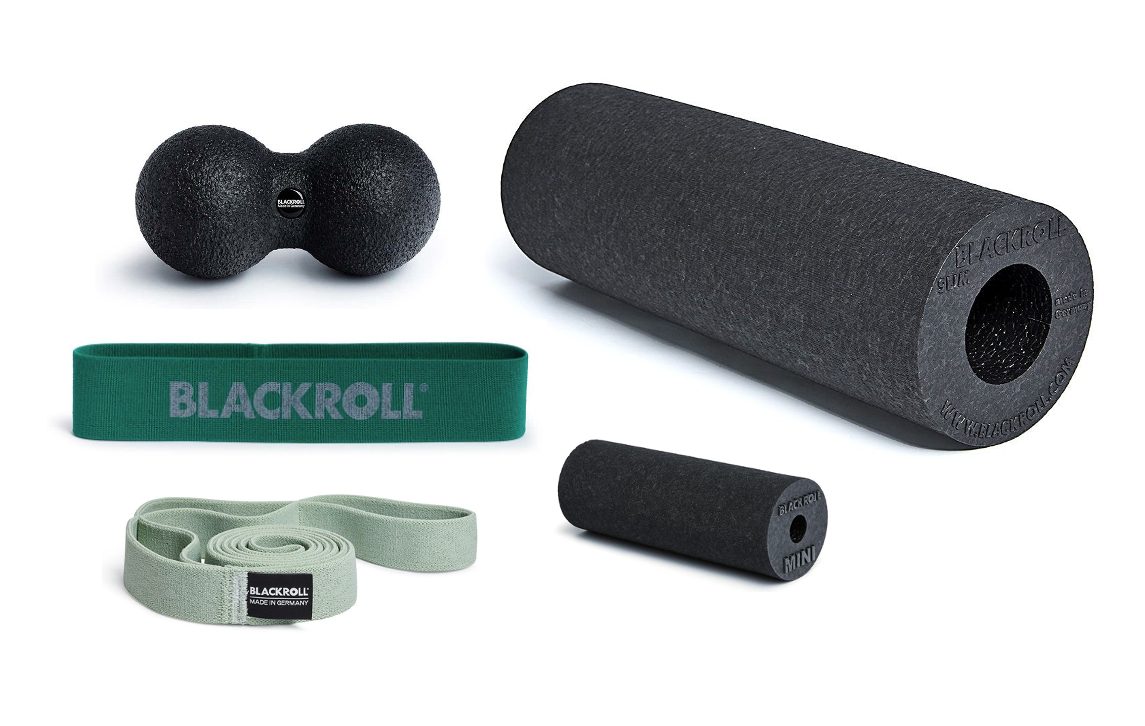 The lightest and most compact BLACKROLL® tool selection for Surfers.
Activate, Stretch, Massage and Recover wherever you go wave chasing.

This is the favourite selection for Surfing Australia's Pro Surfers to travel the world and for their recovery and training time back home.

Small and light enough to slip in your board bag or carry on, water and salt resistant and ready when you need it.

The set weighs only 280g and consists of:
1x MINI roller - black
1x LOOP BAND - green (medium)
1x DUOBALL - black
1x BLACKROLL SLIM - black
1x STRETCH BAND
Use the MINI roller to activate your feet (better board control) and improve flexibility in your ankles and lower legs (deeper and tighter turns).

With the green LOOP BAND you can activate your glutes, hips and shoulders for better muscle performance and mobility in the critical moments.

The DUOBALL will make your back and shoulders feel amazing. Either before surfing, for smoother movements and tension release, or after the session to recover your tired back, shoulder and neck muscles. The next best thing when you crave for a massage.

For legs, arms, chest, and anywhere else really, you got the BLACKROLL SLIM as your trusty all-round foam roller.

To complete the set we added the STRETCH BAND. With this versatile tool you can do resistance band exercises for rehab and strengthening purposes (perfect for shoulder pain from an unhappy rotator cuff or tendonitis). And it also offers a huge range of assisted stretching opportunities.

All comes in a light-weight string bag to keep it all in one place.
All products purchased from www.blackroll.com.au come with our 100% Satisfaction and Money Back Guarantee