BLACKROLL® INFRARED SLEEP SET
Regular price

Sale price

$379.90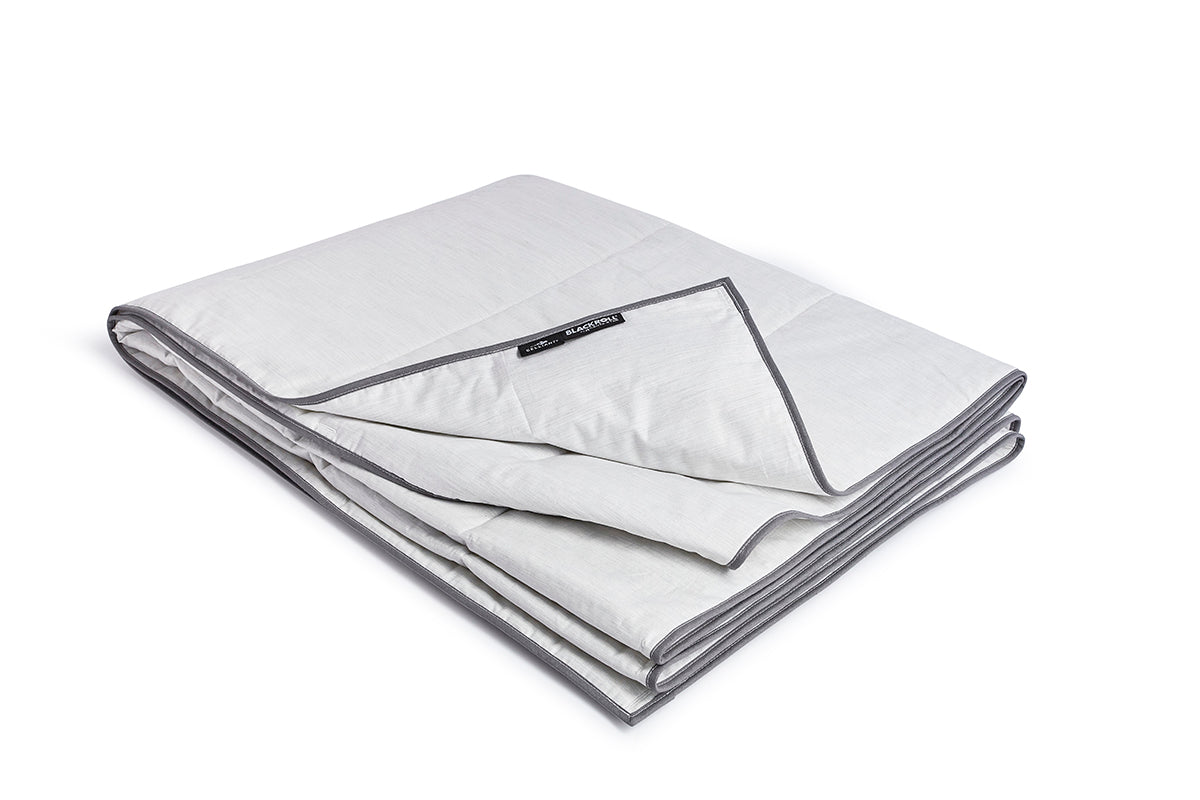 Wake up fresher than ever with the BLACKROLL INFRARED Sleeping Set
We have combined our new INFRARED Ultralight BLANKET with our favourite RECOVERY PILLOW to make sleeping better and recovering easier than ever. 
Both our BLANKET and PILLOW have been designed to be stored in their travel cases helping you to sleep the same, no matter the location. 
For at home and on the go
Promotes healthy sleep and sleep routines
Ergonomic neck bow and head moulding
Two sides, for four sleeping positions
Practicable, comfortable, lightweight and hygienic
Made in Germany - according to OEKO-TEX®

 

STANDARD 100
Includes pillowcase
Replacement pillowcase

 

available
The ULTRALITE BLANKET is designed to enhance recovery with the INFRARED technology implemented. In the cold months, this blanket is best used in combination with our RECOVERY BLANKET or your everyday blanket/doona used at home.
SLEEP BETTER & WAKE UP REFRESHED:  
Here's how the Celliant® technology in your relaxation blanket works.   
When we sleep, our bodies radiate energy in the form of heat. The Celliant® fibres in your relaxation blanket absorb energy and convert it into infrared radiation. This process works thanks to the thermally reacting minerals incorporated into the fibre.   
The infrared radiation reflects into your body; giving improved blood flow. In doing so, it regulates your optimum body temperature.
The infrared effect improves the local oxygen supply in the cells. The result: more effective sleep and a faster recovery.
By the way: The minerals incorporated in the Celliant® fibre do not wash out. Meaning its features remain even after washing.
All covered by the BLACKROLL® Australia 100% Satisfaction and Money-back Guarantee